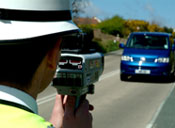 ANTI PHOTO LICENCE PLATE

Photo Blocker Spray
Anti-Photo Licence Plate Covers and Spray
How does the PhotoShield cover work? The special formula PhotoShield cover incorporates a thin diffusional lens designed to protect you from unjust tickets issues by photo-radar and red-light overhead cameras! Our design is effective, inconspicuous, and successful against most types of traffic cameras.

PHOTOBLOCKER SPRAY
CARS
EUROPEAN
MOTORCYCLES

USA / CANADA
(12 x 6 inch)


(520 x 110mm)
(please provide plate size on the order form if different then above)


USA
(6 x 4 inch)
$39.95

$39.95

$59.95

$29.95

PhotoShield Cover
Clear, Non-Yellowing Transparent
Cover diffuse incoming laser beams.
Inconspicuous to the Naked Eye
Effective
Quick & Easy Installation
Improved lens design works to absorb and
The PhotoBlocker Spray
REFLECTS traffic camera flash, helping to prevent a costly ticket!
FAST spray-on formula!
INVISIBLE to the naked eye!
EXCLUSIVE formula!
BEST alternative for when you can't use an anti-camera license plate cover!
ONE TIME application!
Get a can before you get a ticket!
WILL NEVER WASH OFF!
One can covers 4 license plates for a lifetime of protection!

How to Use the PhotoShield Cover




Step 01
Remove plate. Align screw holes
Step 02
Screw license plate back on to car with PhotoShield Cover on top.




Step 03
Step back and look at your plate from different angles. Now you see the character now you don't. Cool? Your tag is completely readable when looked at directly. However, from an angle it is slightly blurry.
Step 04
Notice how subtle the distortion is? See how the numbers contort? Almost all the numbers and letters are illegible at different angles.

For best results:
Use the two products together!

We strongly recommend using the spray blocker and photo-shield cover together. The spray blocker will work best with flash cameras and the photo-shield cover work with side angle and above mounted cameras.


YES, IT'S TRUE ... ONE-TIME APPLICATION IS GOOD FOR LIFE!

NEW AND IMPROVED PATENT-PENDING!
Reflects photo radar flash. Spray it and make your license plate invisible to cameras. Proven to beat photo radar and red light camera

| | | |
| --- | --- | --- |
| | | |

IMPROVED lens design works to absorb and diffuse incoming laser beams from laser guns, helping to prevent an accurate reading.
AVOID COSTLY TICKETS!
No more speeding tickets!
Best prices Guaranteed!!!

SHIPPING TO FOLLOWING STATES: AL AK AZ AR CA CO CT DE DC FL GA HI ID IL IN IA KS KY LA ME MD MA MI MN MS MO MT NE NV NH NJ NM NY NYC NC ND OH OK OR PA RI SC SD TN TX UT VT VA WA STATE WA KING WV WI WY Alabama Alaska American Samoa Arizona Arkansas Canal Zone Colorado Connecticut Delaware District of Columbia Florida Georgia Guam Hawaii Idaho Illinois Indiana Iowa Kansas Kentucky Louisiana Maine Mariana Islands Maryland Massachusetts Michigan Minnesota Mississippi Missouri MontanaNebraska Nevada New Hampshire New Jersey New Mexico NYC New York North Carolina North Dakota Ohio Oklahoma Oregon Pennsylvania Puerto Rico Rhode Island South Carolina South Dakota Tennessee Texas Utah Vermont Virgin Islands Virginia Washington West Virginia Wisconsin Wyoming AP APO AE AA CL Chile CA Canada SA South Africa EU Europe UK Germany For the following items: PHAZER PHANTOM COBRA PHANTOM 1 2 3 4 5 6, PHANTOM RMR C435, RMR C430, C450, 8RD, D550, D250, S201, RS202, RS202D, 8RD, 212 , PHANTOM RMR C475, JAMMER, PHANTOM, PHAZER 3, PHAZER II RMR S201, PHAZER 2, ACCESSORIES
[RMR-C430] [RMR-C410] [PHAZER 3] [SCORPION] [BLINDER] [ANTI-PHOTO] [RMR-C450] [RMR-8RDS] [PHAZER JAMMER] [M-100 LASER JAMMER] [RMR-RS202D] [RMR-C430] [PHANTOM JAMMER] [BLINDER M25 X-TREME] [BLINDER M45 X-TREME] [PHANTOM PHAZER] [BLINDER M27] [BLINDER M47] [PHANTOM 4 ] [BLINDER M20] [BLINDER M40] [CONTACT US]
© 2019 e-radar-detectors.com All rights reserved.